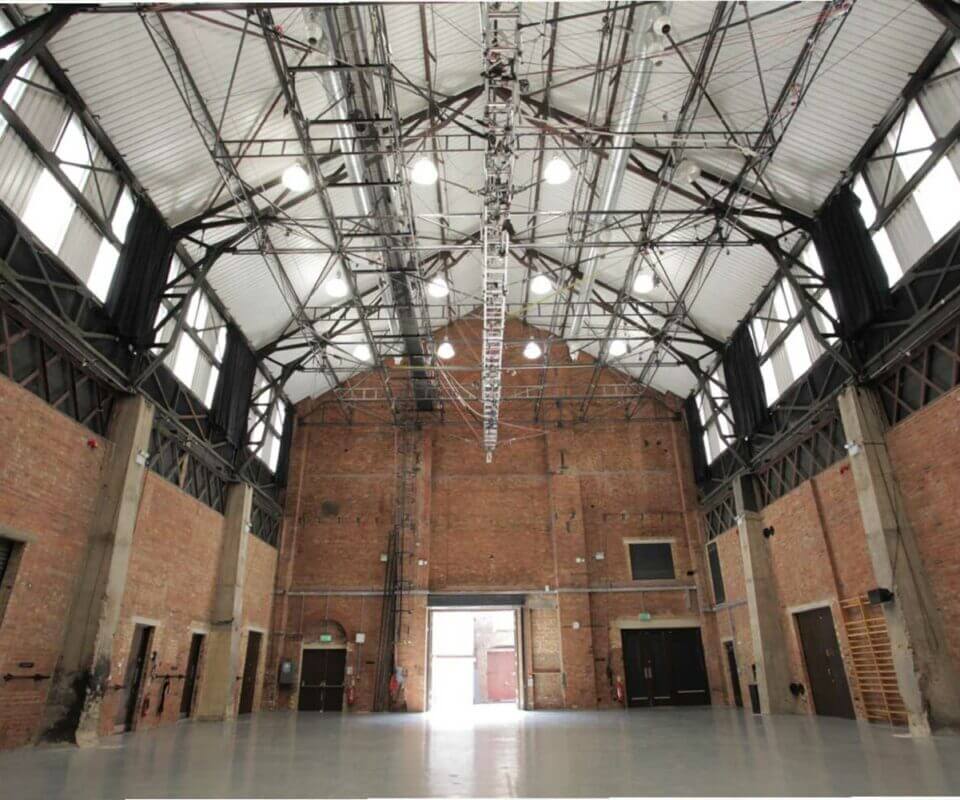 A unique facility providing highly adaptable space for artistic companies and business clients alike.
Introduction
Retaining the features and character of an imposing industrial space, the building began life as an electricity generating station in 1896. The building has been through numerous redevelopment programmes since 1990 and is now a state of the art facility that can host a wide range of events and functions.
The individual studios are available to hire throughout the year, providing flexible spaces for business clients.
Vibrant Location
Shoreditch is renowned for its vibrancy and is well served by hotels, restaurants and bars in a central location right at the edge of the City of London business district.
Old Street Underground Station (Northern Line) is 4 mins away and just two stops from St. Pancras International Rail Station. The London Overground network is close by as well as numerous bus routes making Shoreditch Electric Light Station easily accessible from all areas of London.
Home of circus arts
The building is home to the National Centre for Circus Arts. We are a charity offering circus arts education through a rolling programme of courses and classes, including a BA degree in Circus Arts, youth and adult classes, team-building workshops and experience days. We also offer space for professional artists to train and create. All revenue from our commercial venue hire goes straight back into the running of the Centre.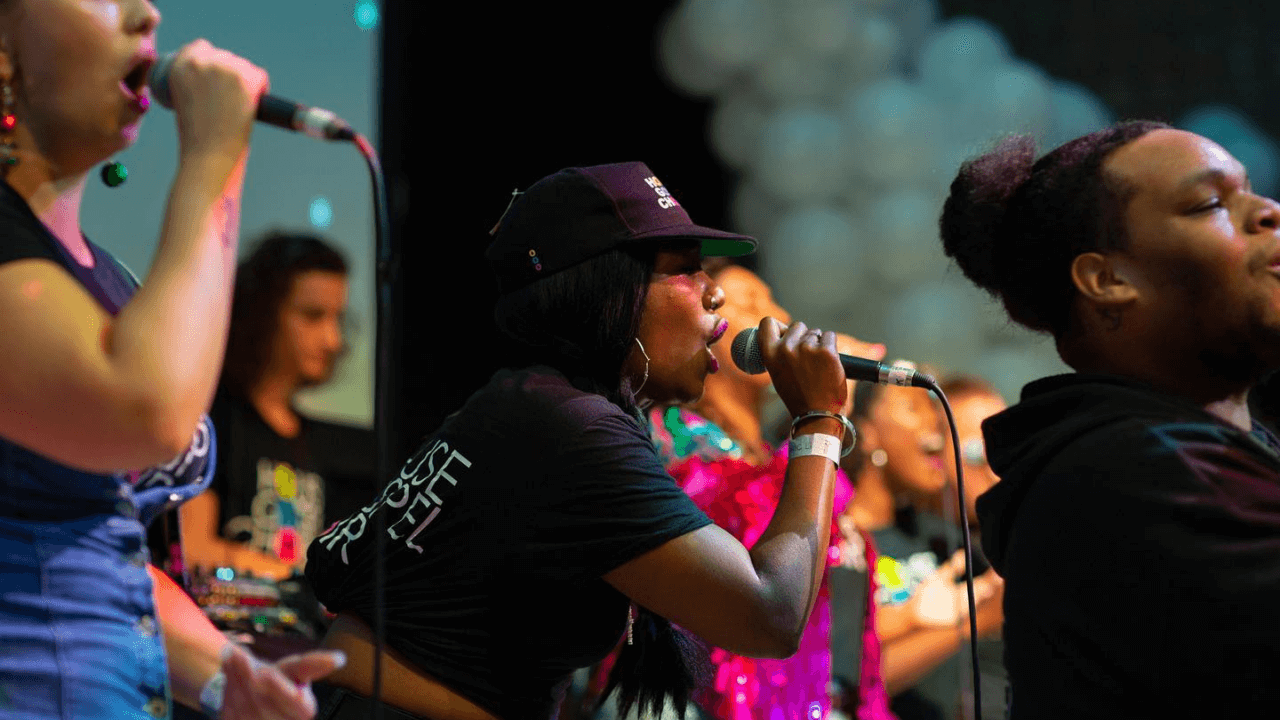 Get in touch
Want to use our spaces? Contact our Hires team to find out more about hiring Shoreditch Electric Light Station.
Enquire now
History of the Building
Shoreditch Electricity Generating Station and Refuse Destructor was inaugurated on 28 June 1897 by the Shoreditch Vestry. An  early purpose-built undertaking to generate electricity from steam created by burning rubbish, the building was opened by the renowned Belfast born mathematical physicist and pioneer of electrical engineering Lord Kelvin.
LIGHT FROM SWEEPINGS
Originally published in the Daily Telegraph and quoted in the Brooklyn Daily Eagle, July 18, 1897
A NOVEL EXPERIMENT MADE BY A LONDON VESTRY.
The Dust of the Streets Utilized as Fuel for a Municipal Electric Light Factory, From Which Power Is Rented. A Solution of the Street Cleaning Problem.
Lord Kelvin presided at the opening ceremonies and made an address, in the course of which he said, quoting the Telegraph's report:
"It was a remarkable example of the combination of scientific knowledge and forethought with mechanical and engineering skill and with courage in entering upon new undertakings. ('Hear, hear.') It was courage which did not belong to the class of gambling adventure, but the courage to bring into practice carefully worked out engineering results and capabilities. ('Hear, hear.') Shoreditch might well be proud of what its vestry had done for it. It was the premier body to undertake a large work like that they had just seen. Tentative efforts at the furnace method of destroying dust had been made, but little or nothing had been accomplished in the way of getting up steam from the heat developed. The Shorditch electric lighting commenced with dust and the contractors undertook to give 120,000 tons of steam per annum from this source. No doubt more would yet be done. He believed people were only at the beginning of a vast advance in the direction in which the vestry was moving. He believed that unless the neighboring vestries were very quick in following the example that had been set them, people would soon begin to bring their dust to Shoreditch and Shoreditch would make light and power out of it. (Cheers.) Especially power, because he thought at the price suggested a great deal of the work now done by small gas engines would soon be done by electric motors, whose power would be derived from dust. At the price fixed by the vestry he believed that the people of Shoreditch might speedily enter upon the employment of electricity, and they would find it less costly than gas at 2 shillings 10 pence per 1,000 cubic feet."
Regenerating a Neighbouhood
By the 1980s Hoxton Square and the immediate area around the Light Station had become run down with many derelict buildings. A group of circus artists who had established a training space in North Road, Islington (now the Pleasance Theatre) needed a new space, They had to cut a hole in to the side of their existing building through to the street as there wasn't enough room for the flying trapeze! Undeterred by the scale of dereliction and pigeon droppings they began applying for funding and pooled all of there many talents and resources to begin restoring what would become a new home for circus in Hoxton and kicked off what has become one of the most legendary regeneration projects in urban history.
Shoreditch Electric Light Station & Hoxton in 1990 - Before Regeneration