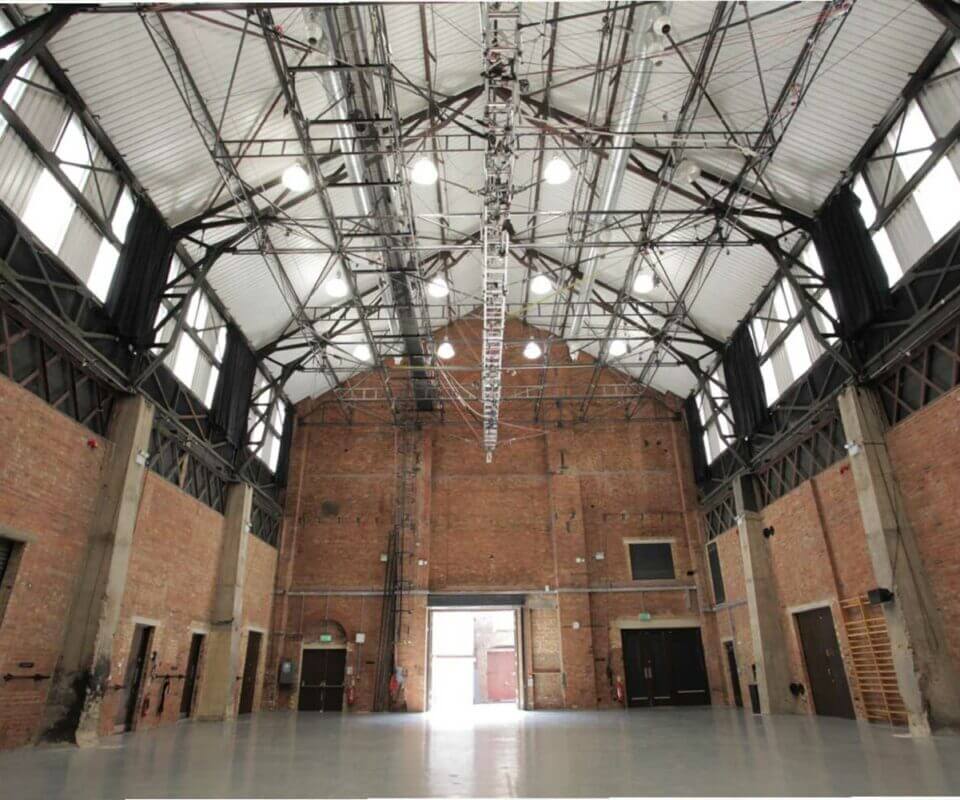 A unique facility providing highly adaptable space for artistic companies and business clients alike.
Introduction
Retaining the features and character of an imposing industrial space, the building began life as an electricity generating station in 1896. The building has been through numerous redevelopment programmes since 1990 and is now a state of the art facility that can host a wide range of events and functions.
The building is now home to the National Centre for Circus Arts. We are a charity offering circus arts education through a rolling programme of courses and classes, including a BA degree in Circus Arts, youth and adult classes, team-building workshops and experience days. We also offer space for professional artists to train and create. All revenue from our commercial venue hire goes straight back into the running of the Centre.
The individual studios are available to hire throughout the year, providing flexible spaces for business clients.
Vibrant Location
Shoreditch is renowned for its vibrancy and is well served by hotels, restaurants and bars in a central location right at the edge of the City of London business district.
Old Street Underground Station (Northern Line) is 4 mins away and just two stops from St. Pancras International Rail Station. The London Overground network is close by as well as numerous bus routes making Shoreditch Electric Light Station easily accessible from all areas of London.
Environmental Credentials
We have an environmental policy in place, recently installed solar panels, LED lighting and double glazing. Furthermore, we attained an outstanding debut Creative Industry Green certification in 2014/15 from Julie's Bicycle and were awarded two stars in recognition of our commitment to managing our carbon emissions and improving our environmental impacts.
Accessibility
The venue is widely accessible, with accessible toilet facilities, lifts, step-free access to rooms and wide doorways. If you have any access requirements please let us know what we can do to facilitate everyone.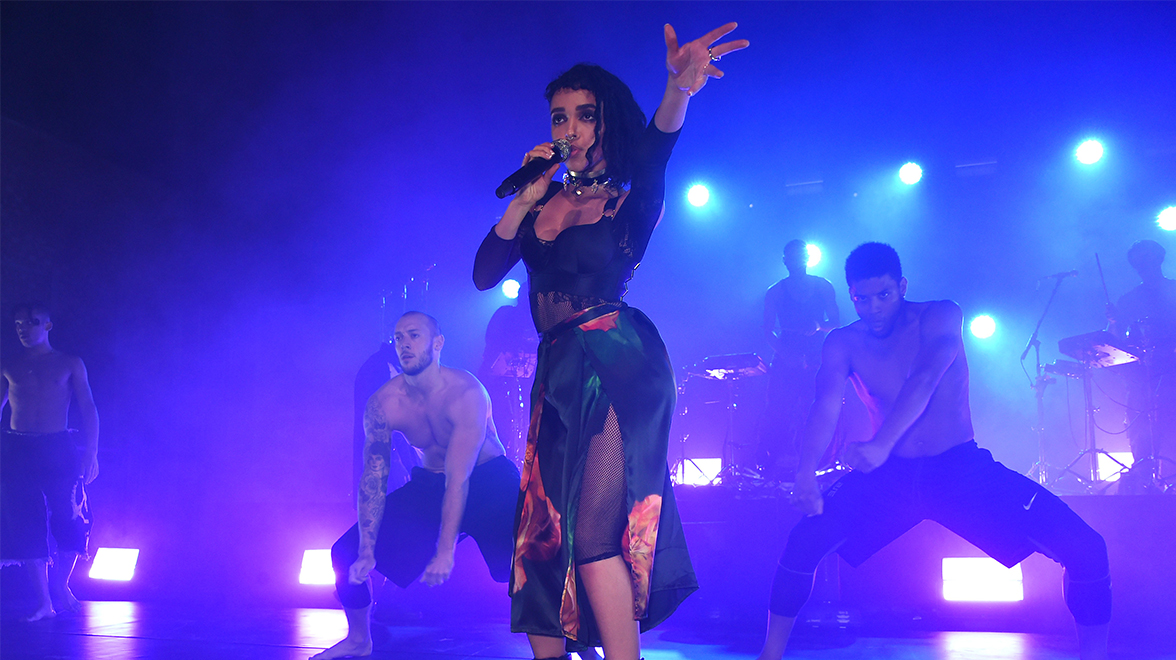 Get in touch
Want to use our spaces? Contact our Hires team to find out more about hiring Shoreditch Electric Light Station.
Enquire now
History of the Building
Shoreditch Electricity Generating Station and Refuse Destructor was inaugurated on 28 June 1897 by the Shoreditch Vestry. An  early purpose-built undertaking to generate electricity from steam created by burning rubbish, the building was opened by the renowned Belfast born mathematical physicist and pioneer of electrical engineering Lord Kelvin.
By the 1980s Hoxton Square and the immediate area around the Light Station had become run down with many derelict buildings. A group of circus artists who had established a training space in North Road, Islington (now the Pleasance Theatre) needed a new space and began applying for funding to begin restoring what would become a new home for circus in Hoxton.